4 Easy Tips To Select The Best Hair Colour For You!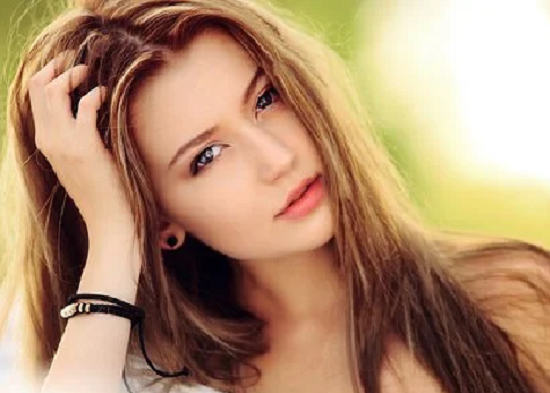 After a year of stewing at home, it's time to refresh yourself and your tresses with the touch of a new hue! Yes, it's time to transform your mane with a new hair colour, but selecting the right shade can be quite a task. You definitely don't want another thing to be added to your list of regrets, right? Thus, to help you out, we have curated four useful tips that will help you navigate the perfect shade for your vibrant tresses. Be it a temporary hair colour or a long-lasting hair colour, these tips will lead you to the right choice.
Things To Consider Before Selecting A Hair Colour
1.  Undertone
The entire ballgame of finding the best hair colour majorly depends on your undertone. Here's how you can determine it. Look at the veins in your wrist. If you see greenish veins, it is an indication of warm undertones. If you see blue or purple veins, that means you have a cool undertone. There might be cases where you will see both green and blue, which means you've a neutral undertone. Once you determine your undertone, the road ahead is like cakewalk.
For warm undertones: Honey or strawberry blondes, cool beige-brown, and rich browns.
For cool undertones: Golden blondes, warm reds, or brunettes.
For neutral undertones: Auburn red or chestnut brown
2.  Skin Complexion
Your hair colour shade needs to complement your skin colour, otherwise, it will make you look pale and old. Thus, you need to consult with a hairstylist and understand what works well on your skin tone. If required, you can use a temporary hair colour spray to do a strand test. This will give you a better understanding of how the colour will look on your skin.
3.  Eye Colour
It said that hair colour can gracefully enhance the colour of your eyes. So, while choosing the best hair colour, remember to opt for a shade that contrasts with your eye colour. For instance, if you have brown eyes, a mahogany red hair colour would look simply stunning; similarly, if you have hazelnut eyes, then a blue hair colour would complement it to the tee!
4.  Weather Conditions
Sun exposure can truly damage and lighten your hair colour. Thus, it becomes imperative to pick the right hair colours as per the weather conditions you live in. Simply follow the easy thumb rule – for winters opt for richer/warmer tones, and go with lighter hues during summers. Likewise, invest in long-lasting hair colours and haircare products to avoid brassy-looking hair.
Now that you have these tips at your disposal, it's time to find your colour match. Go ahead and look for professional hair colouring products online. While doing so, remember to read the reviews. This will make sure that you are using the best and long-lasting hair colours on the block.