What is the best place in the world to make the most romantic proposal in 2023 ? It is Paris Proposal !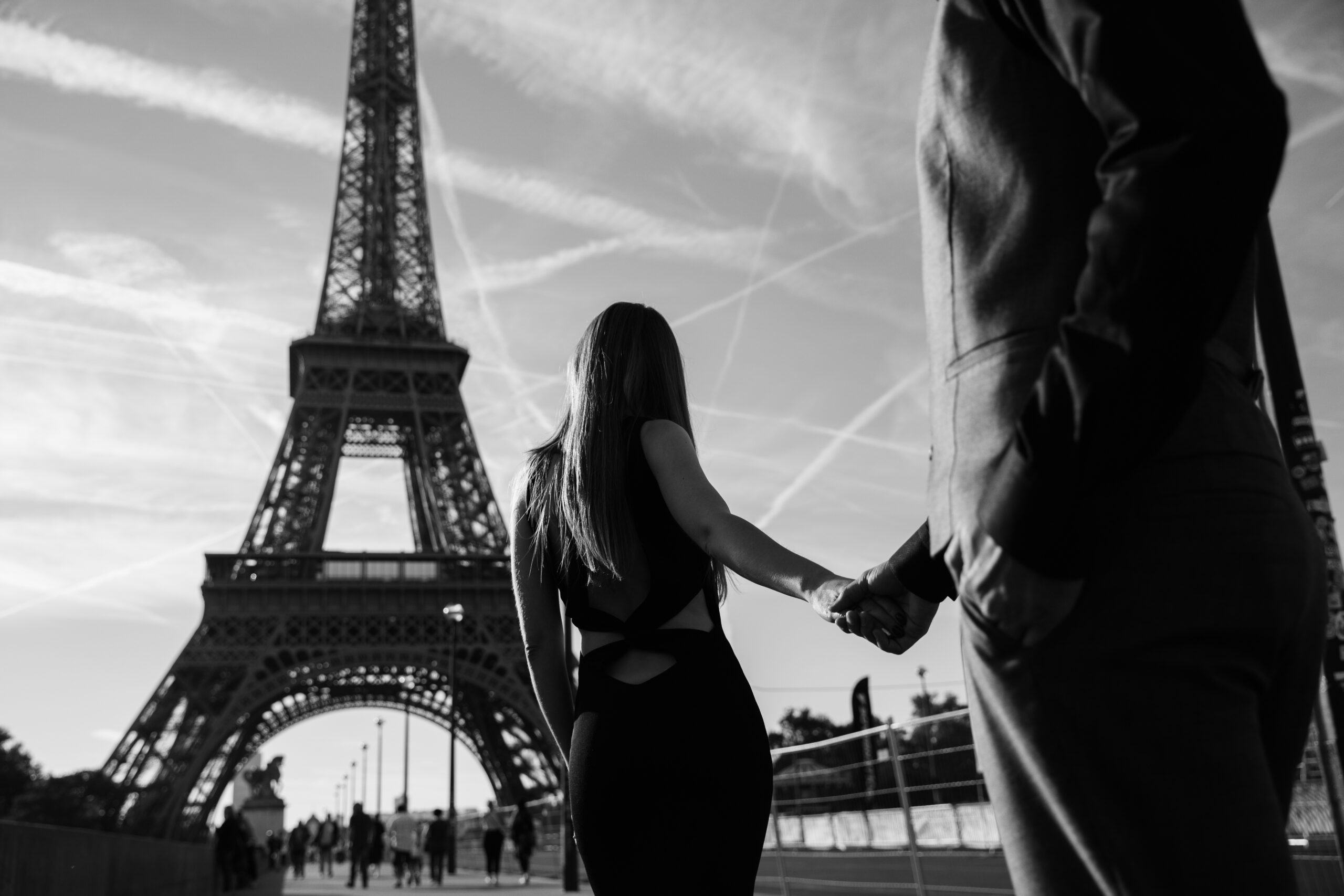 Paris has many names and nicknames, but over the centuries of its existence, only one has really stuck to it – "City of Love. And mass culture is not the reason for this. It was people. People fell in love, people were inspired, people discovered new facets of Paris, impregnated them with love and freedom, and then showed the resulting masterpieces to others. And other people believed. In love, in beauty, in sincerity. Paris has fallen in love and continues to fall in love with everyone, it lives with love, breathes with it and makes the people living in it do the same. 
That's why if you are planning a love affair, you have only one road to Paris proposal. Don't believe in romance? Then here's one for you…
Top 5 reasons to propose in Paris: 
Paris is art. Paintings by Da Vinci, art by Lautrec, sonnets by Shakespeare, novels by Victor Hugo… And this is just a small part of the art that is Paris. This city is not in vain considered the cradle of talents, the place where inspiration and beauty are born – it has raised and nurtured many talents and continues to willingly accept new and new souls in its ranks. Art in Paris begins with architecture and ends… And it does not end. Because art is infinite and finds its expression literally in everything. If you want to convince yourself of it, just take a walk along the city streets together with your significant other. 

Paris is style. And fashion. And perfume. And accessories … Yes, it's not just about the legendary Fashion houses, but also about stores. Oh, how many boutiques in Paris … You can walk for hours from one to another and never repeat. Or plunge into the history of style and visit one of the many museums created in honor of the fashion houses and legendary couturiers. 

Paris is taste. Not only visual, but also quite gastronomic. The French know a lot about haute cuisine, so much so that the concept itself came from France. And marriage proposal is the very reason to taste the menu from the world of aristocrats. Though during tasting it is necessary not to forget that some dishes are rather specific, for example legendary frog legs or stuffed snails, but… It is worth trying everything in life. If the haute cuisine does not appeal to your taste, the famous French wine with the finest cheeses and chocolates will surely complete any day with a touch of elegance and romance.  

Paris is feelings. When every stone, every statue and every fountain in the city has a special history, the urban legend closely related to romance, love and secret passions, when behind each such legend is a promise of eternity with your beloved, it's hard to remain indifferent. Walking around Paris, you must kiss on the Bridge of Lovers, write confessions in all known languages on the Wall of Confessions, run holding hands under the arches, and do a million and one more silly things, which, according to the beliefs, will bring you happiness. Well, or at least positive, bright emotions. 

Paris is contrasts. The palace squares and the Seine embankment, the classic Champs-Elysées and Montmartre, the Louvre and the Defans, the bygone era and the modern beginning. And all this harmoniously intertwines around you, gets under your skin, changes, leaving a mark. To see Paris is to die. From the concentration of the beautiful. 
Well, in order for everything conceived to work out, it's necessary … no, not to make a wish and flip a coin (although it would be nice), but to plan everything in detail, down to the last detail. Of course, you can do everything yourself, or you can arrange a holiday and turn to an agency.
The benefits of self-scheduling 
You always know where you're going to be late tomorrow. Or rather, of course, you plan your own route, and, yes, without irony, this is definitely a big plus, but… How often have you wasted precious hours searching for the next art object and found out that it has long been gone, moved or closed? How long have you stood in line only to find out you ran out of seats? How have you found out that your beautiful room from the picture on Bookings suddenly turns into a pumpkin with a view of the next wall, doesn't exist or is already occupied by other people? The pitfalls of traveling alone, the inevitable risks… On the other hand, you can change your itinerary on the fly, though it won't give you back the time you lost. 
If planning is your secret passion, you can get a lot of interesting experience in the preparation of the most important day of your life. As the saying goes, the journey starts with looking up information online. True, you'll spend a lot of time on it, but it's fun. Not only for you, but also for your other half, whom you are preparing a surprise. Yes, alas, but the surprise is hardly possible in the independent planning, with this have to reckon with. 
Besides, be honest, who do you see yourself as on the most important day of your life? The main character or a worker nervously running around the territory? And when you plan by yourself, that's exactly what you'll get – a fuss instead of holding hands, looking into each other's eyes and whispering, whispering, whispering about love… 
How do you avoid this? Turn to those for whom your happiness is a job.
Advantages of going to an proposal agency
The pros are obvious even to the naked eye, because all that is required from you in this case – just be happy. Well, and sign a contract in which you explain all your wishes and hopes. And what you have only dreamed of will become a reality, even without a magic wand, just by the efforts of professionals. 
Perfect location with a perfect view and perfect music by your side: they will bring everything, they will give it all, and what is not satisfactory, they will tweak it on the fly. And the future proposal no longer looks like a harsh duty, but rather like something you'll want to remember for life and maybe repeat on your tenth wedding anniversary, right? 
It is better to entrust the agency to prepare the most romantic proposal. On the plus side the obvious – people who live and earn money planning, will organize you a really perfect surprise for your soul mate. And now you are not an extra but the main character, and professional photographers' cameras shoot every gesture, every eyelash flutter of your soulmate while you get down on one knee and your favorite lips whisper "Yes" to you.
Discover 5 reasons why Vika Krol is the best proposal agency in Paris !
Unforgettable Experience
With Vika Krol's creative ideas for future brides and her experience of over 1000 successfully organized proposals, you can be sure that your marriage proposal will be unforgettable. The process begins with understanding your specific needs and culminates with a photographer who specializes in capturing the proposal in high-quality photos and videos, no matter what time of day or night it takes place.
Thorough Planning
A proposal is a once-in-a-lifetime experience that requires meticulous planning to ensure that it is a complete surprise for your partner. From selecting the right flowers and candles, to choosing the perfect champagne and decoration, every detail is considered to make the moment special. And if you're proposing in a foreign country or city, Vika Krol is here to make sure that nothing is forgotten.
Time-Saving Ease
With just a few minutes of communication, you can sit back, relax, and be confident in the fact that Vika Krol knows exactly what you need. All the details are taken care of, so all you have to do is bring the ring and savor the moment.
Guaranteed Surprise
Creating the right atmosphere for a surprise proposal is essential, and Vika Krol knows just how to do it. She considers your partner's preferences, from the types of flowers they like to the little things they've mentioned during romantic moments, to make the proposal truly unforgettable. And as a woman herself, she knows what women want and will ensure that your partner is completely taken by surprise.
5.Emotion-Filled Experience
For Vika Krol, it's not just about organizing the perfect proposal, it's about creating an experience that is full of emotions. She wants you to relax and enjoy the moment as your partner expresses their emotions – whether they cry, laugh, or are simply overwhelmed with joy. Emotions are a big part of what makes the proposal special, and Vika Krol is there to help you savor every moment.