Things You Should Consider While Buying A Hair Dryer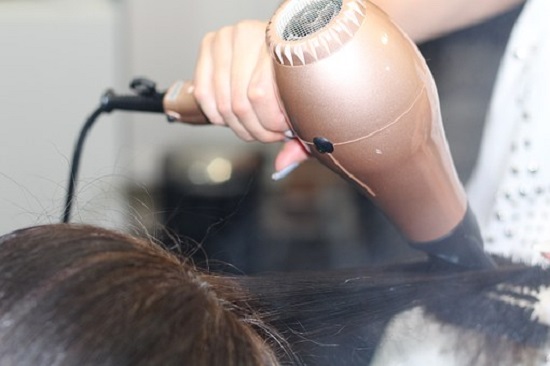 A hair dryer is an appliance whose importance is not well understood until the function it serves is needed. A situation where you rush out of the bathroom with wet hair, knowing you're running late, is highly stressful. Rushing out with your hair wet and letting it dry among the pollution and toxicity of chemicals is just not it. A hair dryer is a perfect solution to any such situations.
If you have a hair dryer handy, you will never have to worry about your wash days not aligning with days you have to go out, leaving home with wet hair or any similar predicaments. Always remember that your hair deserves to be taken care of, so make sure you buy the best hair dryer that will treat it gently. Here are a few things you should consider while buying a hair dryer:
Your Hair Type: Different hair dryers are built to be suitable for different hair types, so it is essential to know your hair type before looking into a hair dryer. Ionic hair dryers work for thick, curly hair and dull hair as they rid you of the struggle of maintaining the frizz that comes after letting it air dry. In contrast, ceramic hair dryers work for fine, thin hair as they add volume to flat hair.
Wattage: The wattage in any hair dryer refers to the power. Experts recommend a hair dryer within the 1300-1800 watts range. Hair dryers within this range dry the hair quicker. As different types of hair require different amounts of heat, and you can always turn down the heat settings and still maintain the same power to get the job done faster. 
Weight & Size: It is essential to note the weight and size of a hair dryer as these are handheld appliances and need to be light enough in your hands. Bulky and heavy weight hair dryers will make it more difficult by giving you a hand cramp. Buy a small, foldable hair dryer that you can fit in your bag.
Attachments: Make sure you check the hair dryer's attachments compatibility. The hair dryer should work well with diffusers, stylers, concentrators, picks, etc. All of these are valuable attachments that will make your hair look healthier and prettier.
Along with the features mentioned above, familiarise yourself with other hair dryer features like the cool shot button, heat settings, material, etc., before buying one. This will help you get comfortable faster.
Shop for the best hair dryers from your favourite brands on Myntra. These hair dryers are well equipped with all the features you'd want in one. If you have long hair, a hair dryer is just an absolute must, and this is the best opportunity to buy yourself one. Buy them at extremely affordable prices and avail additional exciting discounts by signing up as a Myntra Insider member. Shopping for hair dryers online is now very easy due to Myntra's easy shipping and return policies, so start shopping!