Gold jewellery to invest in this year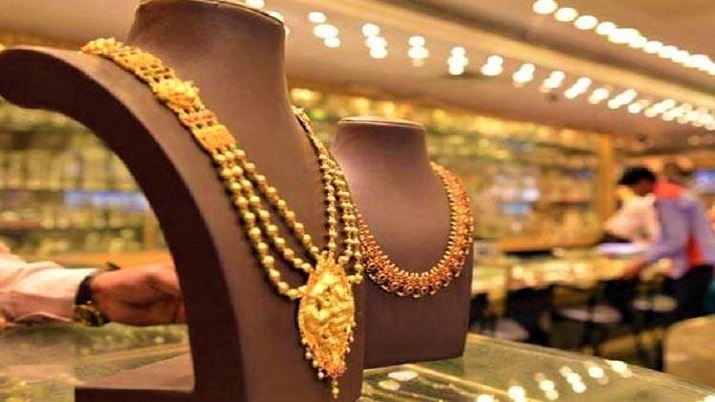 Gold jewellery is very graceful . Be it the gold necklace's , gold earrings designs Or gold hanging earrings always have a royal feel to them. Gold jewellery is very timeless and one can style it with modern as well as traditional clothing.
Gold has retained its attractiveness over time and has shown to be a fascinating asset class in the past. Gold investments reduce portfolio volatility, provide economic protection, operate as a safe haven asset, and have the potential to deliver significant returns. It is a great investment overall.
Gold is also very beneficial for, the wearer it gives the person a sense of general well-being as well as increased energy levels. Wearing 24-karat gold against one's skin can help to relieve arthritic symptoms and soothe sore areas.
Through this article we will discuss the type of jewellery, you must invest in this year.
Gold earring designs
They have been worn by women since antiquity. The earlobe is related with social rank and financial stability.
Without a set of lovely earrings, no ensemble is complete. Everyone enjoys wearing earrings as a means of self-expression. It's a small detail that reveals their character and individuality.
This important accessory is worn to draw attention to your lovely hair and facial characteristics .The most effective accessory is earrings, which draw all attention to your face.
Varied types of gold earring designs have different connotations. They will display your personality and send a statement to the rest of the world. This is a quiet approach to express yourself without fear of being discovered.
When you interact with someone, they will look you in the eyes and they will immediately notice your earrings. On a subliminal level, the earrings will transmit a direct message.
Gold hanging earrings
Gold hanging earrings symbolize balance. It reveals that you are not into extremes, but would rather stick somewhere in the middle. Their appearance is characterized by movement. This is also connected with sensuality and energy.
Gold hanging earrings are ones that swing to and fro or from side to side, as the name implies. They hang below the earlobe and move around. The hanger's length varies depending on the brand. Some are short, while others are long enough to brush against the shoulders. A single chain can hang from the hook and hold an ornament, most commonly a diamond or a bead. The hook might branch off into several layers of equal or unequal length in another style.
 Gold hanging earrings can be easily teemed up with any type of attire and will only add grace to your attire.
GOLD DROP EARRINGS
Earrings that "drop" just below the earlobe are known as drop earrings. Drop earrings are typically simple pieces with attachments such as jewels, beads, or charms that hang from the earring's base. These are extremely in fashion among gold earring designs and will be a great investment.
GOLD  PEARL EARRINGS
Gold Pearl earrings,  say that you are classy and have refined taste.
They symbolize wisdom and stability.
Pearls don't need any special polishing to stay beautiful, so this is why they are a synonym for stability.
It sends a message that no ups and downs can influence your personality.
Gold pearl earrings are very classy and royal and can be a great investment for you.
Floral gold earrings
Floral gold earrings are absolutely gorgeous pieces of jewellery. Floral earrings evoke purity and gentleness, two of a woman's most important qualities.
A flower is lovely, caring, and requires attention. A woman feels the same way. Flowers, although representing a lady, also represent new beginnings.
These are very trendy now a days to add fun to your ootd.
Infographic created by Anna Sheffield, Offering a Wide Array of Customizable Engagement Rings Online