Gift Jewelry on Christmas to Your Wife to Spoil Her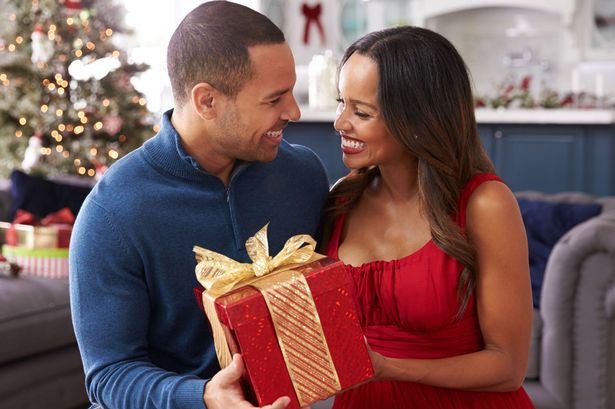 There're so many opportunities to gift your wife jewelry, but Christmas is one of the best times as your wife will cherish the gift in Christmas for a lifetime. Getting jewelry as a present is always beautiful for wives and they like to show it to others someway or other. So, you need to get a perfect piece to make her feel proud of what she is wearing. So, for inspiration for you, the following top jewelry from Serli & Siroan Jewellery Store in Toronto that will make your selection process easy.
Bracelet in which watch is embedded. The bracelet is blended into a perfect fashionable, trendy way which serves as an additional outfit to add to your fashion. Chose the metal that she loves the best. If she likes multiple metals, you can present her with a two-metal bracelet, or multi-metal bracelet.
Your love to your wife is a love that is never-ending. You want her to know that. There is nothing better than a ring of eternity to let her know about it. It is designed in a thoughtful way and beautifully crafted to be gifted by you to your wife with a precious metal band set, mixed with diamonds or even gemstones one after another continuously along the border of the ring.
Necklace of Heart-shaped Gemstone
A heart-shaped pendant on a necklace will be a perfect gift to show your love to your wife. The heart-shaped gemstone suits with a wide range of clothing, so she can wear them almost with any kind of clothes she wants. You can gift the gemstone that represents her month of birth.
Bracelet of Diamond Tennis
Bracelet of diamond tennis has the capability of stopping a show. You want her to feel special wherever she goes wearing a bracelet; then this is the perfect gift for her. This bracelet will not only impress her in this bracelet but also spoil her. Around the bracelet diamond or gemstones will be sequentially set in the whole band. This gift is also a thank to your wife for doing everything for you in the entire year.
Necklace of Journey is made up of gemstones or diamonds. It hangs on the necklace with the smallest one first and then goes on getting bigger and at last the largest. Holidays are near, might be you are going out to tour with your wife, this will be the perfect gift to commemorate the special moment.