Friendships Sparkles and Lasts Forever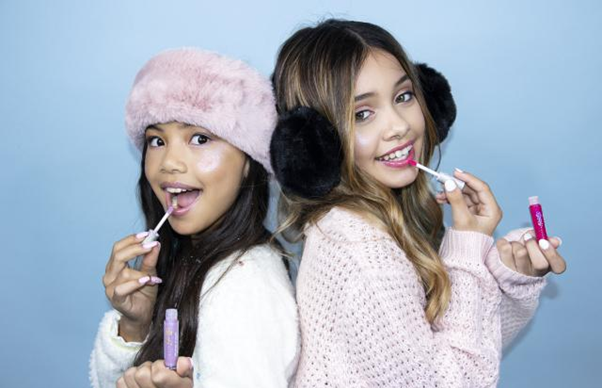 Moving from one state to the next is really bittersweet. Back in Chicago, I had friends and family that I had to leave behind. It's hard to unplug yourself from the place you were born. However, certain incidents happen and we were left with no choice but to go with the flow. Everything else seems to fall apart especially in my case. My future is uncertain but I have to endure the tough transition. I call it tough because that is my reality right now. Imagine yourself in my place. A fifteen-year-old teenage girl, in a strange new place with strangers. It's daunting and exhausting. But after a year, I think it's great! My parents got a high paying job in Los Angeles. That's the reason why we had to move. When I first got here, I was fifteen and had no friends. I had to adapt to a new environment. I am lucky I found new friends. Funny, how I met them may seem strange but for my friends, we call it destiny! We met at the school library while I overheard them talking about makeup. I have always been fascinated by makeup, however, my mom didn't allow me to wear or use any makeup. But hearing them talk about it got me so interested.
My friends kept on talking about this makeup from Petite n Pretty. And how it is a hypoallergenic makeup. There are no harsh chemicals used at all including Parabens. That time it was so hard for me to believe them when they told me that Petite n Pretty actually created the makeup for kids and it's perfect for teenage girls too! We did some research about the makeup brand and we were so thrilled that they produce the best teen makeup every teenage girl would love to have in their makeup bag. This is the best teen makeup ever created. This makeup for teens is dermatologist approved, pediatrician approved, and ophthalmologist approved. Our favorite is the Pink Pact Deluxe 10K Shine Lip Gloss! It smells really nice like cotton candy and sparkles too! The pigment is just amazing and we just love using every time we hang out together. We look so cool and super fashionable!
Just recently, we grabbed the Winter La La Land Collection! It has 9021-SNOW! Eye and Cheek Palette that has 10 eyeshadows in a range of mattes, satins, shimmers, and douchrome sparkles! And it also has a nude pink blush and holographic highlighter which we all can't get enough!  The excitement, the joy, the warmth of having them on our skin makes us all feel loved and pretty! We knew all three of us friends should get matching makeup that is perfect for girl's makeup kit which came from none other than Petite n Pretty as well! The Pink Canvass Beauty Bag is our favorite. Even this bag matches our mood all the time as it has cotton candy-colored shimmers and sparkles! My mom and dad are the most supportive loveable parents in the whole world! My mom finally allowed me to use makeup everyday! The best days are yet to come with me and my friends and we all can't wait to make it sparkle just like our friendship that we will cherish forever. I knew then that's when my life finally turned around for the better!