Finding the Right Diamond Shape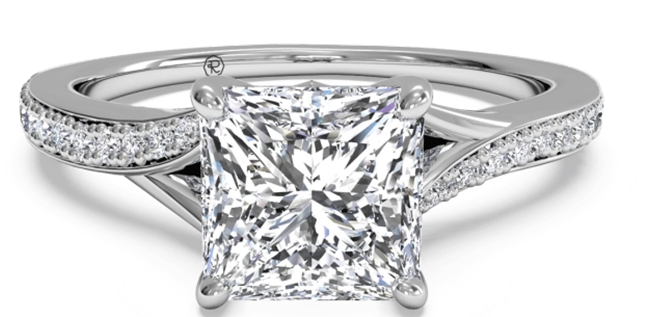 Engagement rings are bought for the purpose of staying on your partner's ring forever. Therefore, it is crucial that you survey your options and get the perfect ring for your partner. One of the decisions to be made is the diamond shape. Modern jewellery techniques mean that diamonds can be cut into numerous different shapes. In this article, we go over some of the most popular diamond shapes so that you can choose the right engagement ring for your partner. For more information about diamond shapes, check out Ritani.
Princess Cut
The princess cut is defined by its square cut and defined angles. It blends traditional and modern designs.
Round Cut
The round cut is one of the most popular shapes, designed to sparkle as much as possible. Numerous facets are used together to create the sparkle effect.
Emerald Cut
Emerald cuts are defined by their elongated shape and reduced sparkle. This is the perfect choice for those who prefer clear diamonds as opposed to pure sparkle. However, as shown below, facets can be added across the ring to give some sparkle to the clear centrepiece.
Cushion Cut
The cushion cut is the ultimate in large diamond sparkle design. The overall shape is more distinctive than a round cut diamond and tends to be much larger, giving off a great vintage style.
Pear Cut
Pear cut diamonds are also known as 'teardrops' and are unique in their design as they have a rounded and a pointed edge. Pear cut diamonds stand out from the crowd and can be worn facing either way up for a different look.
 Oval Cut
The lengthened sides of the oval cut make for an elegant, timeless design. Oval cut diamonds have the potential to have the same facets and brilliance as a round cut.
Marquise Cut
Those wishing for a large diamond should consider the marquise cut as it has the largest size per carat weight. This is combined with an outstanding shape that catches the eye. It was created by King Louis XIV who enjoyed grand gestures.
These images and descriptions give you an overview of what is on offer in the jewellery market today. There are many different shapes to choose from, each offering a unique design aesthetic. Each diamond shape will also feel and look different from the wearer's perspective, and therefore it is crucial to try and get your partner to try on some diamond shapes before choosing your engagement ring.
As this ring should be worn for the whole of your partner's life, making sure to browse all options and pick out the perfect ring is paramount. Consider the shape of your diamond carefully as it will be the centrepiece of the ring's aesthetic.