Daring Jewellery Heists That Astounded the World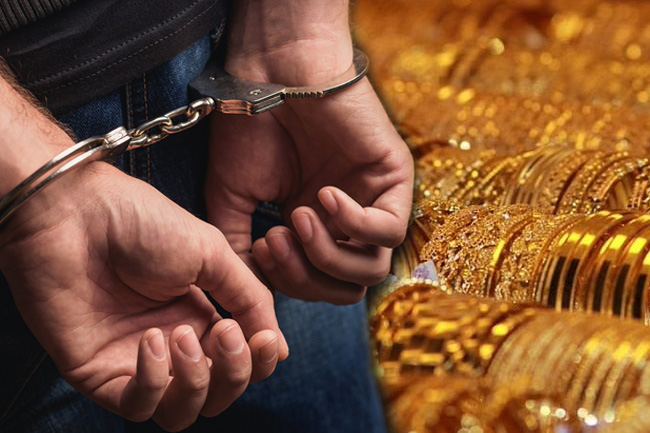 Jewellery heists have long held a firm grip on our imaginations, blending the thrill of high-stakes action with the allure of precious gemstones. This article delves deep into the captivating world of audacious criminals and their daring attempts to steal invaluable jewellery. From meticulously planned operations to heart-pounding escapes, these five notorious jewellery heists have left an indelible mark on the annals of gem crime history.
Jewellery Crimes in History
1.     The Antwerp Diamond Heist
In February 2003, a skilled gang of thieves orchestrated one of the most audacious heists ever recorded, targeting Antwerp's Diamond District, renowned as the "Diamond Capital of the World." These criminals ingeniously circumvented state-of-the-art security systems and made off with an estimated $100 million worth of diamonds, gold, and other precious gems. You can be sure that they didn;t visit casinoranking to make money but depended on theft.
2.     The Graff Diamonds Robbery
London's Mayfair district witnessed a daring heist in 2009 when a gang, expertly disguised with professional makeup and prosthetic masks, stormed the prestigious Graff Diamonds jewellery store. Armed with handguns and nerves of steel, they threatened the staff and made off with an astonishing $65 million worth of diamonds and jewellery.
3.     The Carlton Hotel Heist
Amidst the glitz and glamour of the annual Cannes Film Festival in 2013, jewel thieves orchestrated a spectacular heist at the Carlton Intercontinental Hotel in Cannes, France. Capitalizing on the event's allure, the thieves seized the opportunity to raid the hotel's diamond exhibition, successfully absconding with an estimated $136 million worth of jewellery.
4.     The Hatton Garden Heist
Easter weekend in 2015 witnessed the unfolding of the Hatton Garden heist, heralded as the "largest burglary in English legal history." A gang of elderly criminals affectionately nicknamed the "Bad Grandpas," meticulously drilled into the London Hatton Garden Safe Deposit Company vault. They made off with an estimated £14 million ($18 million) worth of cash, jewellery, and other valuable items.
5.     The Dresden Green Vault Burglary
In November 2019, a group of thieves infiltrated the Dresden Green Vault, a historical museum in Germany revered for its priceless treasures. The criminals brazenly shattered display cases and snatched irreplaceable jewellery, including the renowned Dresden Green Diamond. The total value of the stolen gems was estimated to be around €1 billion ($1.1 billion).
Conclusion
Jewellery heists have forever captivated our imagination like https://www.americancasinosites.com/real-money-casinos/ does, pulling us into a realm where audacity collides with stringent security measures. The five notorious crimes we have explored in this article – stand as testaments to the audacity and resourcefulness of those who risk it all for the allure of precious gems. These daring heists serve as reminders that even the most impregnable treasure troves are not immune to the determination and cunning of individuals seeking a remarkable score.