6 Unique and Magical Handmade Unicorn Gift Ideas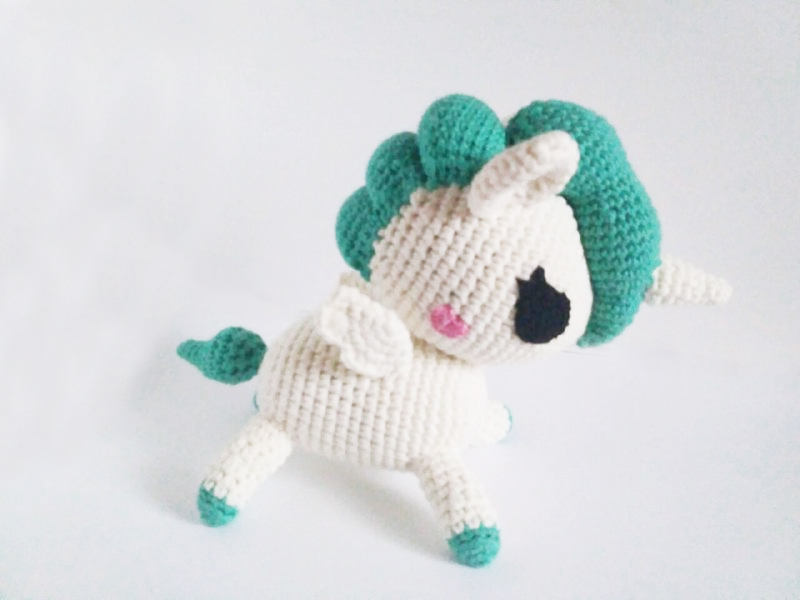 No gift can make a strong personal statement than a handmade gift. So, mark your love and care for someone, especially a unicorn lover, with a one-of-a-kind gift.  Who won't love a gift with a personal touch from friends and family? It will be the best gift from your side and will show how much you love that person and how much interest you have in them. So, invest your time and energy towards bringing a smile to the faces of your loved ones.
Here, we have provided 6 Unique handmade unicorn items suited best for your loved one. Also, check our other ideas on unicorn gifts | The Cuddl.
Handmade Unicorn Pillow:
Any cute babies or girls can never neglect the prettiness and elegance of this pillow for it looks like a sleeping doll. The soft cotton material ensures that it is safe and gentle on  children. You can use white and pink colors to make it unique for everyone. Keeping it beside your children can naturally cause a sound sleeping pattern with a magical unicorn dream. Be sure to use the highest quality lace, cloth, and pillow fillers.
Unicorn String Art:
This chic new art of unicorn strings will add particular attention to your kid's room. You can also keep this in your bedroom or in the living room to grab the attention of your guests. This work of art will make a very personal statement about yourself as a lover with a horn. Unicorn String Art is also an excellent gift idea for a friend, for any friend, who adores a unique vintage style or is interested in the crafts. Choose colors, such purple, yellow, orange, white, and pink, of course for a dreamy look!
Fancy Bookmarks for Story Books:
What say about this product? This one will be the best gift for someone who loves reading as well as admires unicorn. Whenever they open the book, this cute bookmark will remind of you. Try creating some colorful, glittery marker to add a lovely and bright vibe to it. The unicorn bookmark will surely give them a unique reading experience.
Lovely Unicorn Party Box:
Packaging is the first thing that people notice when you hand them a gift. This beautiful unicorn part box with cute look can add the extra light to your gift. You can also use it to pack sweets and serve your guest. It's effortless to prepare and doesn't take much of your time. You need some templates to stick in color papers. I'm sure; you will love the final product!
Handmade Unicorn Key Chain:
This one is an ultimate girly gift. The handmade unicorn keychain can be attached to keys, luggage, or purse. It will add some extra cuteness to your look. It is delightful, simple, and delicate which suits everyone. Purely made with leather and it matches with your belongings. Also, useful for adults to take it along with their phone and wallets.
Unicorn Notebook:
If your loved one likes to gather creative and cute things, this classic unicorn notebook is for them. With a very simple diary or notebook, you can make it seem magical by adding a unicorn cover. It can be perfect for your kids or for parents who may need a daily reminder diary.